2015 News
HAPPY NEW YEAR
---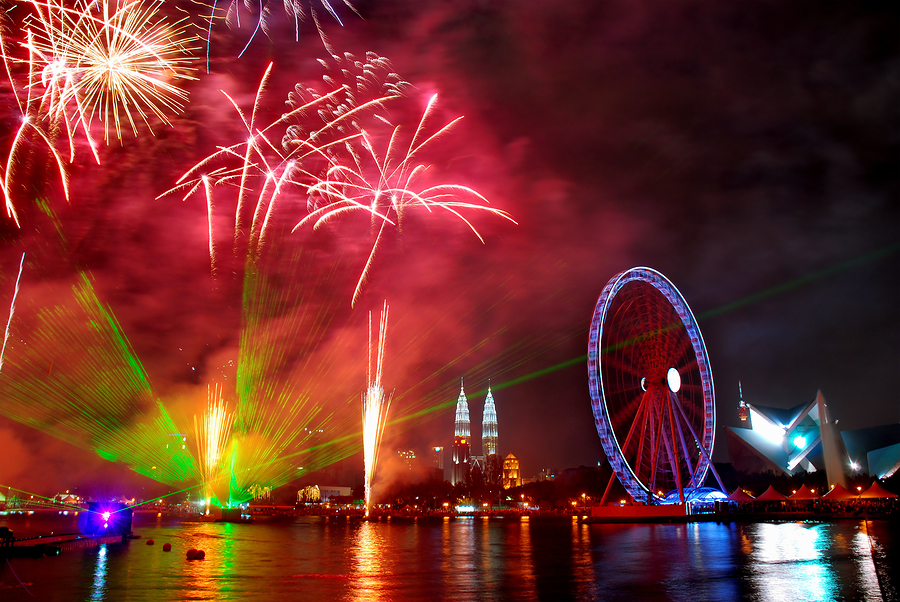 Best Wishes for a Wonderful New year in 2016
28 December, 2015
Mark Your Calendar: WOC2016 Social Events
Join participants from over 100 countries and over 900 invited speakers at the World Ophthalmology Congress® (WOC) of the International Council of Ophthalmology, February 5–9, 2016, in Guadalajara, Mexico.
The true magic of the World Ophthalmology Congress is the mixing of cultures, people, and ideas, and the WOC2016 Social Program will celebrate this opportunity with memorable events.
Opening Ceremony: Friday, February 5 at 18:30, Expo Guadalajara
The WOC officially begins with the Opening Ceremony. The program will include welcome remarks from the ICO, the Mexican Society of Ophthalmology (SMO), and the Pan-American Association of Ophthalmology (PAAO), as well as the awarding of ICO medals. The Opening Ceremony is open to all registrants.
Welcome Reception: Friday, February 5 at 20:00, Expo Guadajalara
Say hello to both new and old colleagues at the Welcome Reception, which immediately follows the Opening Ceremony and is open to all registrants. Light snacks, drinks and entertainment will be provided.
Mariachi Gala: Saturday, February 6 at 19:30, Teatre Degollado
Guadalajara is the homeland of Mariachis, and mariachi music is not only intended to be played and sung, but also to be paired with dances. Enjoy the performance in the neoclassical treasure of the Teatro Degollado, one of the best-preserved theaters in Latin America. This is a ticketed event at $50 per person.
Mexican Fiesta: Sunday, February 7 at 19:00, Instituto Cultural Cabañas
Step into Mexico's cultural history, and enjoy authentic food and performances in a fun, festive atmosphere. The Cabanas is a UNESCO World Heritage site featuring the frescoes of José Clemente Orozco, who specialized in bold murals that established the Mexican Mural Renaissance. This is a ticketed event at $50 per person. Transportation will be provided.
If you are already registered, please visit the WOC2016 Social Events web page at www.woc2016.org/social.php to purchase your tickets to attend the Mariachi Gala and/or Mexican Fiesta. If you are not yet registered to attend, you can purchase tickets when you register for the Congress. Please note the times for the ticketed events are subject to change.
Wondering About Guadalajara? Learn more about Guadalajara and the Mexican medical community from Dr. Laura Ruiz Garcia, who was born and raised in Guadalajara, Mexico.
Book a tour to explore nearby ancient ruins, white-sand beaches, and charming cities. Tours range from half-a-day to week-long trips to a variety of locations--including the jungles and beaches of Cancun, snorkeling and five-star hotels of Puerto Vallarta, and local tours of Guadalajara and its tequila distilleries.
Do you still need to make flight reservations? A discount code is available, limitations apply.
Do you need a visa to travel to Mexico? The WOC2016 website makes it easy to obtain an invitation letter.
Do not forget to book your hotel! View hotels in the areas around Expo Guadalajara on the WOC2016 website. Continuous shuttle bus service will be available at official WOC2016 hotels that are not within walking distance of Expo Guadalajara.
If you have not already registered, save money and register now!
Register Today
28 December, 2015
Wishing you a wonderful New Year 2016
28 December, 2015
PHOTOS FROM THE AOC'S LDP EVENT
The AOC's leadership programme has come and gone but the knowledge shared, lessons learnt will linger in the hearts and minds of the attendees.
Click to see pictures from the event.
07 September, 2015
Venue: COECSA Scientific Conference,
Enashipai Resort and Spa. Moi S. Lake Road, Naivasha, Kenya
Date: 25th - 26th August, 2015
Faculty and Invited Speakers
Dr. Sidney Gicheru, USA (Program Director)
Dr. Kunle Hassan, Nigeria (President, AOC)
Bill Felch, USA (CEO, ICO)
Dr. Dan Kiage, Kenya
Dr. Alan Kimura, USA
Dr. Eddie Legodi, South Africa
Dr. Ciku Mathenge, Rwanda
Lene Overland, Orbis, South Africa
Njeri Rionge, Canada
Local Organizing Committees
Dr. Muchai Gachago President, Ophthalmology Society of Kenya
Dr. Ibrahim Matende President, College of Ophthalmology of Eastern, Central and Southern Africa (COECSA)
Organizing Committee
Dr. Kunle Hassan President, Africa Ophthalmology Council
Dr. Mike Brennan International Envoy, American Academy of Ophthalmology
Dr. Sidney Gicheru
Dr. Dan Kiage
25 August, 2015
WOC2020 to be hosted in South Africa
Following the proposal by Ophthalmological Society of South Africa (OSSA) to host the WOC 2020, the body was invited by the ICO to make a formal presentation of their bid 14th, May 2014. Competing countries were Oman and Dubai.
The delegation for that presentation led by Dr Kgao Legodi ably supported by Dr Andrew Boliter(OSSA President), Prof Andries Stulting, Dr Johann Slazus, Ms Merinda Moodie (OSSA CEO) and Mr Adrian Fourie emphasized the importance and impact of hosting a Congress of such immense magnitude and importance as the WOC in Africa.
The OSSA won the bid and for the first time, the WOC would be held on African soil in CapeTown, South Africa. Developments would be posted regularly.
02 June, 2015
AOC in conjunction with COESA, ICO and AAO launch Leadership Development Program
The African Ophthalmology Council, AOC, in collaboration with COECSA, AAO and ICO will be launching a Leadership Development Program (LDP) in 2015/2016. The first one (Anglophone) will be in Kenya during the COECSA (College of East, Central and South Africa) Congress in August 2015 in Naivasha.
The purpose of the Leadership Development Program is to provide both personal and organizational orientation and skill development to future leaders of Regional and National Eye Societies in Sub Saharan Africa. Only National and Regional societies may submit a program participant nomination to the AOC Leadership Development Program Selection Committee.
| | | |
| --- | --- | --- |
| National Society | Chapter President | Email Address |
| Burundi Ophthalmology Society | Dr Levi Kandeke | l.kandeke@gmail.com |
| Ophthalmology Society of Ethopia | Dr Elias Haliu | ellishailu@yahoo.com |
| Ophthalmology Society of Kenya | Dr Muchai Gachago | muchaigachago@gmail.com |
| Malawi Ophthalmology Society | Dr Gerald Msukwa | geraldmsukwa@gmail.com |
| Rwanda Ophthalmology Society | Dr John Nkurikiye | nkurikiye.john@gmail.com |
| Ophthalmology Society of South Sudan | Dr Wani Mena | wanigmena@gmail.com |
| Tanzania Ophthalmology Society | Dr Gabriel Ntomoka | gntomoka@yahoo.com |
| COECSA Uganda Chapter | Dr Grace Ssali | gracessali@gmail.com |
| Zambia Ophthalmology Society | Dr Chileshe Mboni | sampamboni@yahoo.co.uk |
The Second Leadership Development Programme targeting francophone Africa will be launched in 2017. Further details on the LDP can be found in the uploaded brochure at the downloads section under the Members area.
01 June, 2015
ROP Screening Processes for IPOSC
The International Pediatric Ophthalmology and Strabismus Council(IPOSC) has been formed by representatives of over 40 national and supranational Pediatric Ophthalmology and Strabismus societies with the aim of improving Pediatric Ophthalmology and Strabismus care around the world.
The Education Committee of the IPOSC is undertaking a worldwide survey of ROP practices and would like to collect data from as many countries as possible. They hope to submit the results of this survey for publication so that they are available to support pediatric ophthalmologists who are trying to establish or improve ROP screening in their countries.
There is a link below to a short survey (14 questions) and we would be very grateful if you could complete it. You can choose to do the survey in either English or Spanish.
ROP Screening Survey (English)
ROP Screening Survey (Spanish)
If you have a national or regional protocol for ROP screening then could you please send a copy by e-mail or fax as follows:
E-mail to: mora@vodafone.co.nz
Fax to: +64 9 5292481 (This is a New Zealand number)
06 May, 2015
Self Refraction Accuracy with Adjustable Spectables among children in Ghana
Purpose: To determine the accuracy of self-refraction (SR) in myopic teenagers, we compared visual and refractive out- comes of self-refracting spectacles (FocusSpecs) with those obtained using cycloplegic subjective refraction (CSR) as a gold standard.
A copy of this publication has been made available in the downloads section of the members area. Please read and share.
PS: All sight improving organisations are also invited to further improve this initiative. For enquires, please contact the Focus on Vision organisation on: Krijtweg 29 | NL – 5345 TT Oss | T +31 (0) 412 658 111 | M +31 (0) 625 060 444
06 May, 2015
WOC2016 Abstract Submission deadline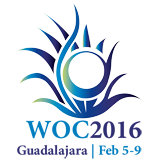 The WOC2016 Abstract submission deadline is fast approaching. Please submit your abstracts now for consideration by the Scientific Program Committee of the World Ophthalmology Congress® (WOC) of the International Congress of Ophthalmology, February 5–9, 2016, in Guadalajara, Mexico.
Abstracts may be submitted online in English or Spanish. The deadline for submission is June 1, 2015, and primary authors will be notified if their abstracts have been accepted or denied in July 2015. The following abstract presentation types will be considered:
Free Papers: Presentations of five minutes, followed by three minutes of discussion Posters:
Electronic display of the latest research results
Videos: Videos 1–5 minutes in length Instruction Courses:
Submit a topic and a suggested list of speakers for these 90-minute sessions. In a short synopsis, describe the content of the course, target audience, and educational goals. For more detailed information on abstract submission, please visit: WOC Abstract Submission guidelines.
03 May, 2015
MEACO2016 Congress, Manama Bahrain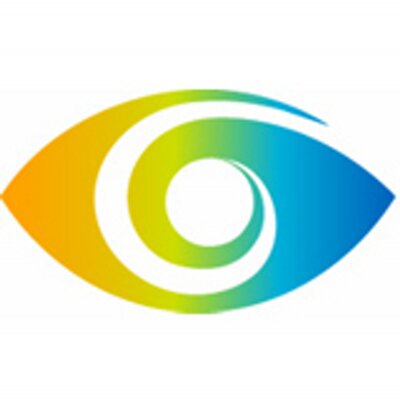 The Middle East Africa Council of Ophthalmology (MEACO) is pleased to announce its XIII International Congress, which will be held May 4–8, 2016, at the Bahrain International Exhibition Center in Manama, Bahrain. The MEACO Congress is the largest ophthalmic meeting in the Middle East and Africa regions and will include participation of ophthalmologists and eye care professionals from throughout the world.
Details about the Congress will be announced soon. In their continuing efforts to strengthen ophthalmology and improve eye care in Sub-Saharan Africa and the Middle East, MEACO held their 2015 Board Meeting in Dubai in March. The meeting was chaired by Board Chairman HRH Prince Abdulaziz bin Ahmed bin Abdulaziz A-Saud, with Dr. Ahmed Abdullah Ahmed, MEACO President, presiding.
MEACO is one of four supranational organizations, representing the national and regional ophthalmological societies in Africa and the Middle East, including Turkey and Iran.
03 May, 2015
ICO Fellowships application still on

The ICO fellowships programme is still open till September 30th, 2015. The fellowship which was founded to help promising young ophthalmologists from developing countries improve their practical skills and broaden their perspectives of ophthalmology is strictly for applicants under 40 years of age as at the time of application.
For more information on how to apply, please click to visit: Apply for ICO fellowship Also make sure to check out the eligibility requirements for the fellowship you are applying, please click Eligibility Requirements.
03 May, 2015
Our First General Assembly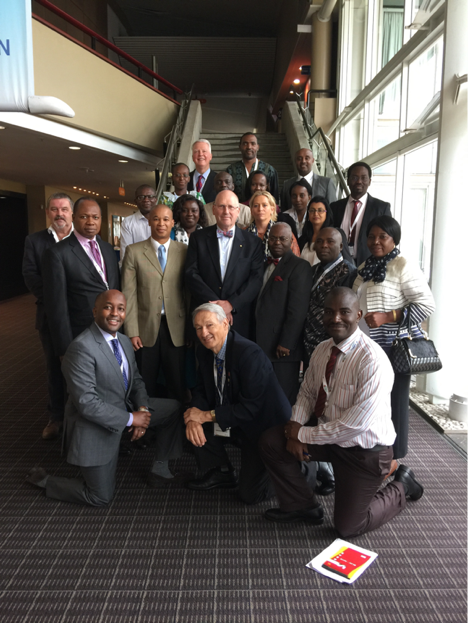 The African Ophthalmology Council (AOC) met in Durban, South Africa, on March 11, 2015, and we held a Board Meeting and our first General Assembly. Actions and goals were mapped out at the meeting as well as defining of these three key priorities of the Council:
Biannual Scientific Congress Organization
Leadership Development Program and lastly
Communication and Advocacy at Supranational Level.
The AOC also presented a Forum organized with the ICO and AAO on Ophthalmologic Society and Leadership Development in Sub-Saharan Africa. Presentations addressing the needs of the public, the role of ophthalmology, and how ophthalmological societies can best serve regional needs were discussed.
02 May, 2015
AOC EXECUTIVE SECRETARY
Dear AOC members,
Greetings from the AOC secretariat. I wish to use this medium to formally introduce myself to all members of the honorable council. As your new appointed executive secretary. I am always available to assist you in anyway possible.
We would also like to have more contributions as we seek to develop our AOC newsletter and any pictures, articles and presentations will assist to add value to the purpose of the Newsletter.
My contact Details are as follows.
Name= MR. FESTUS OZIEGBE ODILEY
Email= festus.odiley@eyefoundationhospital.com, odiley.festus@gmail.com
Mobile= +2348056763614
Skype = festusodiley
I am always available and i look forward to working with all AOC honourable members.
Warm Regards
Odiley Festus Oziegbe.
Executive Secretary
AOC
01 May, 2015