Dr Legodi's profile
---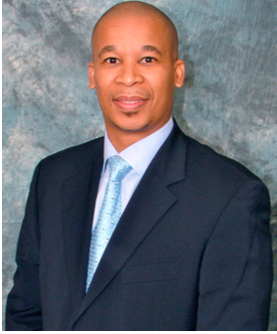 Dr Kgao Edward Legodi
Dr. Legodi graduated from Medunsa (Medical University of South Africa) in 1996. After internship at Tintswalo Hospital he worked as a Medical Officer at Voortrekker Hospital. He then joined the Ophthalmology residency program from 1999 to July 2003 at Nelson Mandela Medical School under Professor Anne Peters. Currently he is working at Medforum medi)clinic in Pretoria suit 410, Donald Gordon Hospital in Johannesburg and as sessional specialist at 1 Military Hospital. He is also engaged with sessional work at Pretoria Academic Hospital (Steve Biko) in teaching and training retina specialists.
Next to his medical practice, Dr. Legodi is involved locally in many positions aiming to improve the ophthalmology service in South Africa and Africa, He is the immediate past President of Ophthalmology Society Of South Africa (OSSA) and World Ophthalmology Congress 2020 President, Member of South African Vitreo)Retinal Society (SAVRS), Member of South African Medical Association (SAMA) and Former Councilor of College of Medicine in SA (CMSA).
Internationally he is International Council of Ophthalmology (ICO) Trustee Board Member, Former Advisory Board member (ICO), President elect of African Ophthalmology Council, Board Member of Middle East Africa Council of Ophthalmology (MEACO), Board Member of Middle East Africa Vitreo)Retinal Society (MEAVRS), Former Advisory Leader Group of Sub) Saharan Africa in Ophthalmology, Member of European Vitreo)retinal Society (EVRS), Member of American Academy of Ophthalmology (AAO), Global Advisory Alliance Committee Board Member(AAO), Eyenet Editorial Board Member(AAO), Nigerian Vitreo)Retinal Editorial Board Member and Regional Advisory Board Member (AAO).
He is married with two children.