Dr Ciku Mathenge's profile
---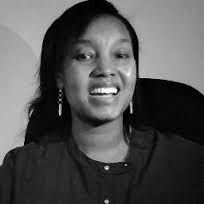 Dr Ciku Mathenge
Dr. Ciku Mathenge is a leader in Eye Care in Africa both in clinical care and in research and has a reputation as
one who is zealous to pass on her skills to others on the continent
Ciku spent many years as an ophthalmologist in the Nakuru Eye Unit at the Rift Valley Provincial Hospital in Kenya. She strived to transform Nakuru into a model District Eye Unit attracting many donors and embedding research.
Her other responsibility has been as the Regional Medical Advisor for the Fred Hollows Foundation (FHF). She initiated the Foundations programs in Kenya, Rwanda and Burundi and has helped the FHF become one of the most respected and sought after partners in eye health in the region
Ciku was awarded the first Sir John Wilson Fellowship by the British Council for Prevention of Blindness and received her PHD at the London School of Hygiene and Tropical Medicine in 2011 researching on glaucoma, diabetic retinopathy and age related macular degeneration in Africa. The research has provided new insight and raised awareness of the importance of these conditions in Africa.
Ciku has published over 30 scientific papers in peerSreviewed journals over the years.
After relocating to Rwanda, Ciku became the Head of Ophthalmology Department at the Kigali Health Institute, University of Rwanda before leaving to set up the Rwanda International Institute of Ophthalmology (RIIO), which works in partnership with Dr. Agarwal's Eye Hospitals Group to run an ultraSmodern Eye Hospital in Kigali. RIIOs vision is to be a top center of training and research for all cadres of eye workers in the Region.
Ciku has worked as an advisor on Eye Health to the WHO AFRO office in Brazzaville. She also sits on the ICO advisory committee as well as on the ICO Diabetic Retinopathy Task Force. She is one of the authors of the Diabetic Retinopathy guidelines.